Pick n' mix for your pets' hunger fix!
Hoping to get your pets trying new feeders but don't know where to start? This 5 item nutrition bundle offers smaller quantities of 

some

 of our most popular livefood. Save money on this special offer and pick a mix of these amazing bugs to see what they like!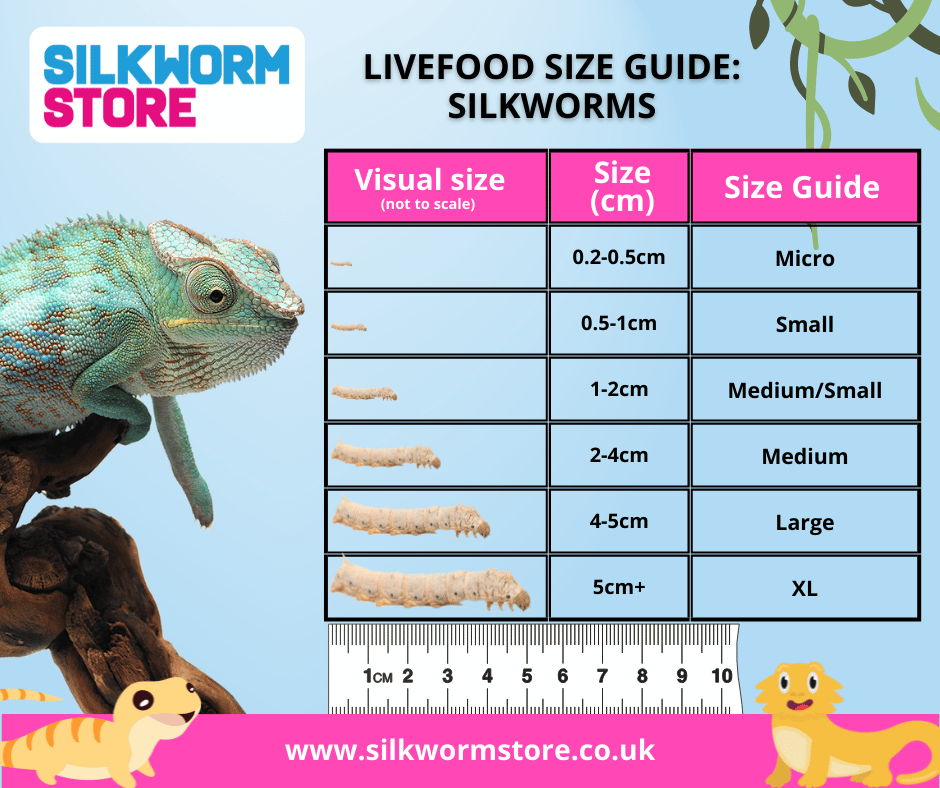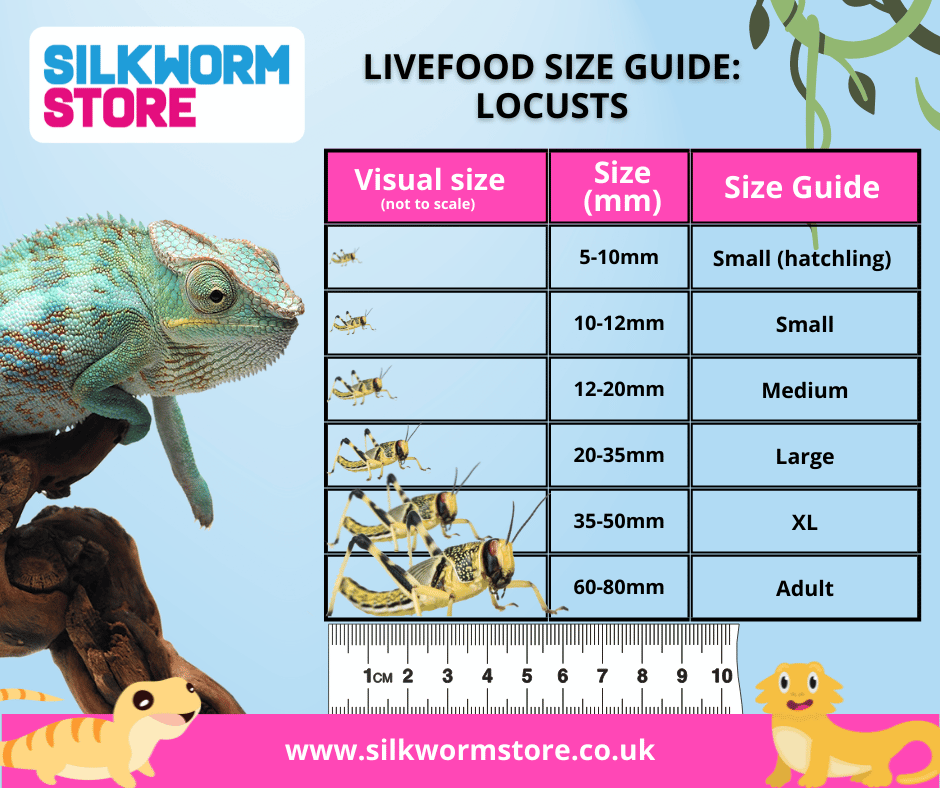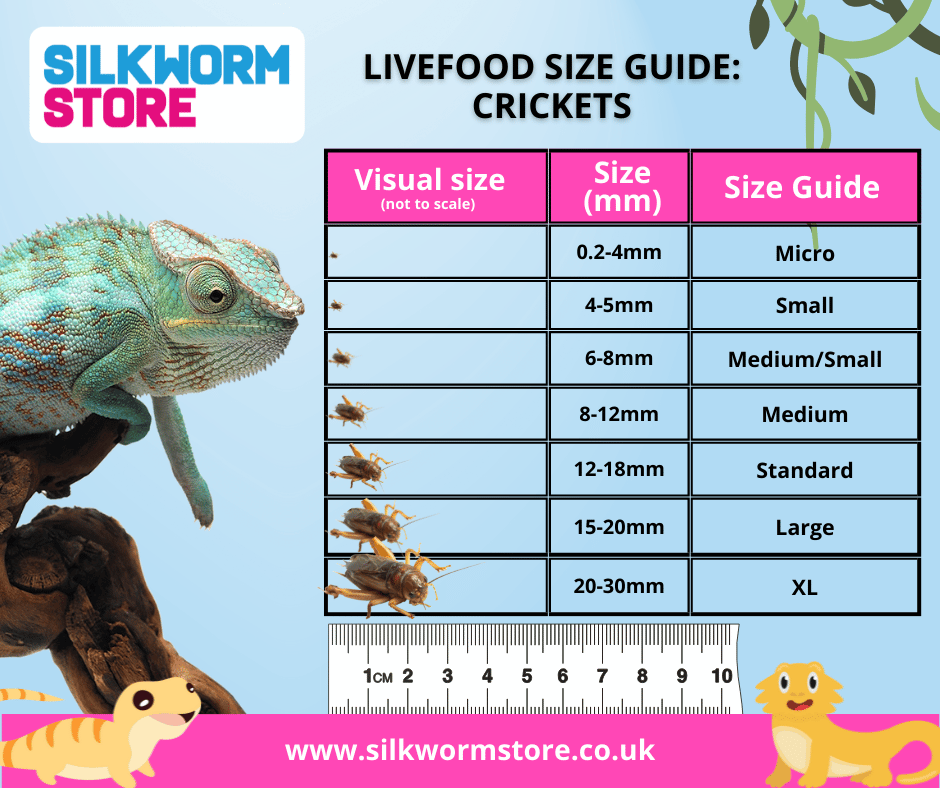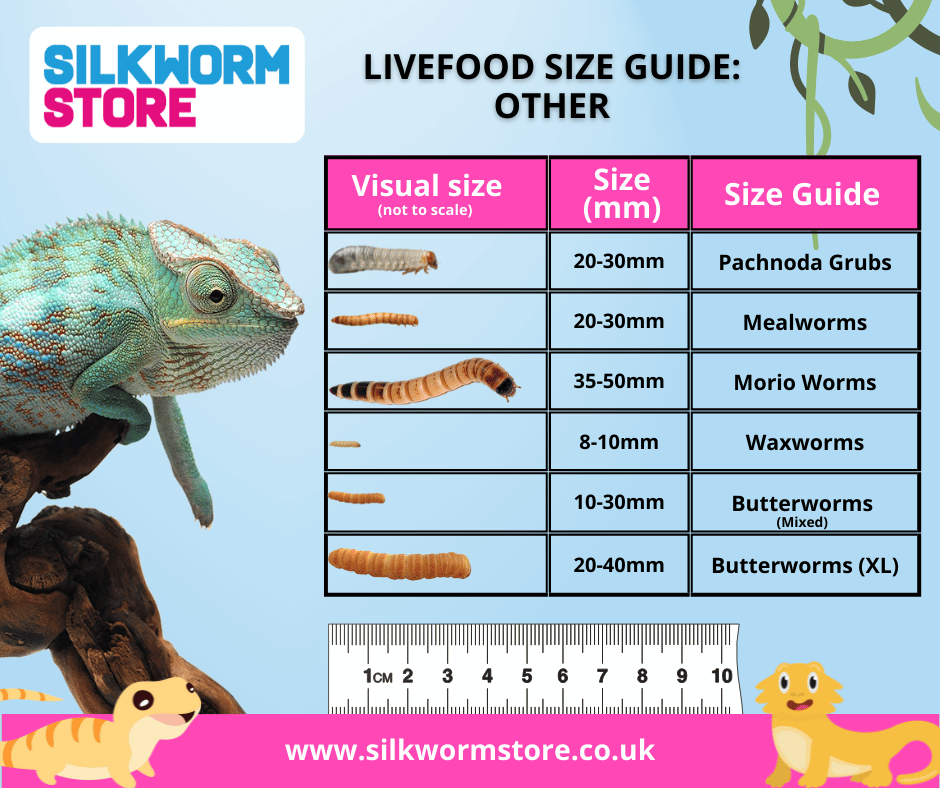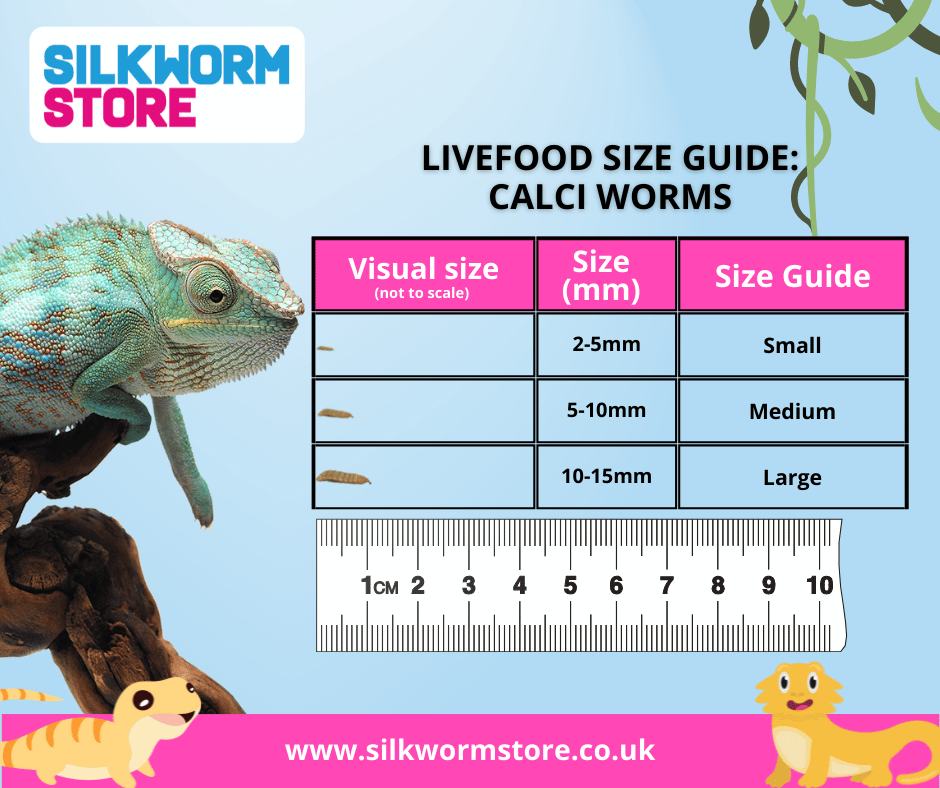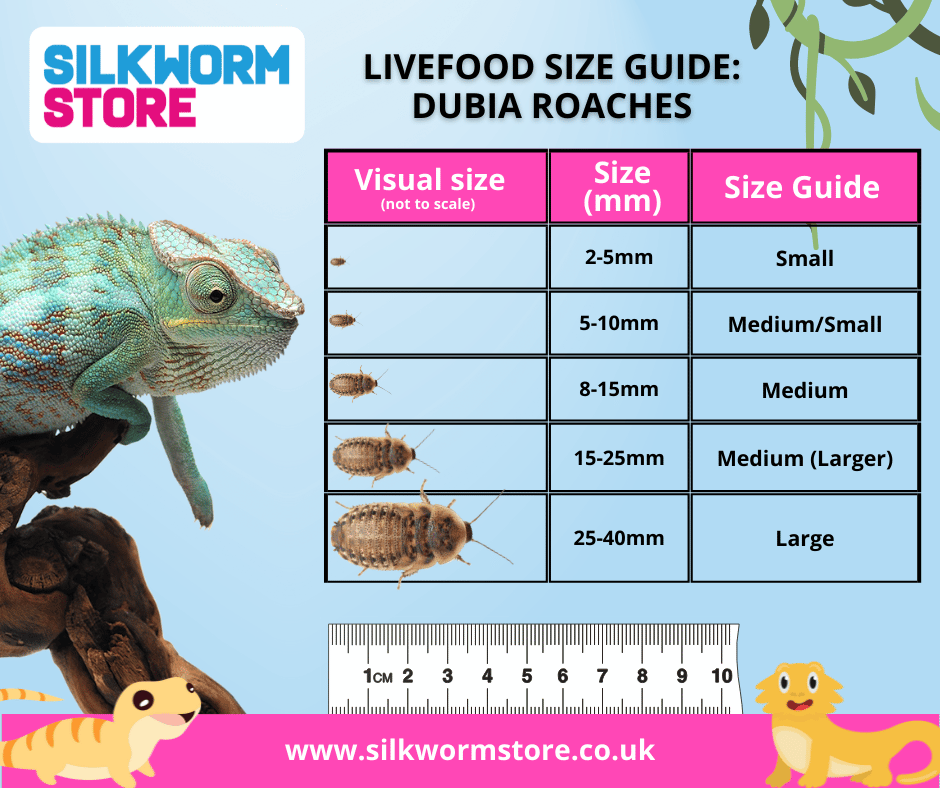 Silkworm Store Pick n Mix
£14.99 — available on subscription
Add
£

59.00
to cart and get free delivery on all livefood products!

Locusts
| | |
| --- | --- |
| Size | Small (hatchling) x20, Small 20, Medium 15, Large 10, XL 8, Adult 6 |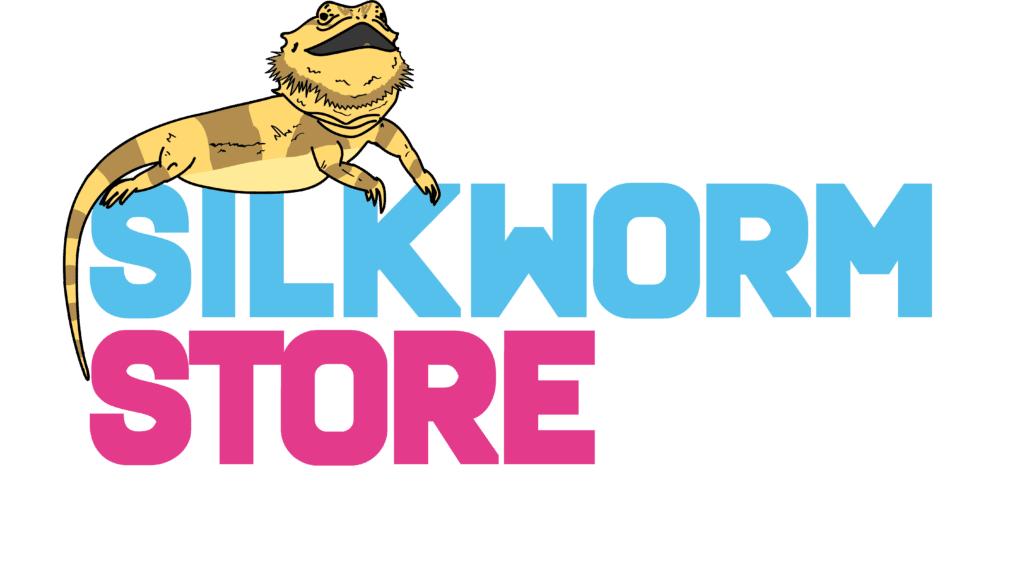 All UK orders are dispatched the same day if placed before 12 noon Mon-Thu and arrive within 2 working days of dispatch; this is however subject to Royal Mail and not guaranteed. If there is any reason for a delay such as the breeding cycle meaning that a certain food is shedding or hatching we will contact you straight away to let you know when you can expect your order.
We also offer additional methods of shipping at the checkout such as recorded delivery, guaranteed next day delivery and international delivery. These options will be displayed at the checkout.
We accept all major credit/debit cards via the secure Stripe payment service and PayPal, both are available at the checkout and you can choose whichever secure payment method you prefer when placing your order.
Great value
I love these for my little ones you choose 5 tubs of tasty treats n it's a chance to try something new
Absolutely amazing
Well worth the price I paid and very good quality. I'm annoyed I haven't ordered from you sooner. Will definitely be ordering again.
Excellent
Wasn't sure how many to pick, picked five as a reviewer had done so.
Everything arrived (well maybe one baby roach aside) alive despite being in royal mail for what might have been a few days.
Service is excellent - they picked the x2 silkworm sizes to my request/according to information I have them (wasn't necessarily expecting them to).
I have a chauhua gecko. Ordered silkworms to eat first (her mood pending) and others if a size to grow a bit to eat after. She has been very much enjoying the silkworms, and I've yet to kill the others (wohay!) - washing hands, exchanging the kitchen roll daily (I.e. cleaning them out), and they seem to live to chomp on the chow picked with it.
Fantastic quality and value.
You can pick and mix from a variety of live food, including silkworms and silkworm food, any five for £9.99, so the value is obvious. But the quality is also superb - healthy and active specimens that obviously have been well cared for. Highly recommended.
Silkworms
Perfect condition silkworms and fast delivery. Will be buying more.