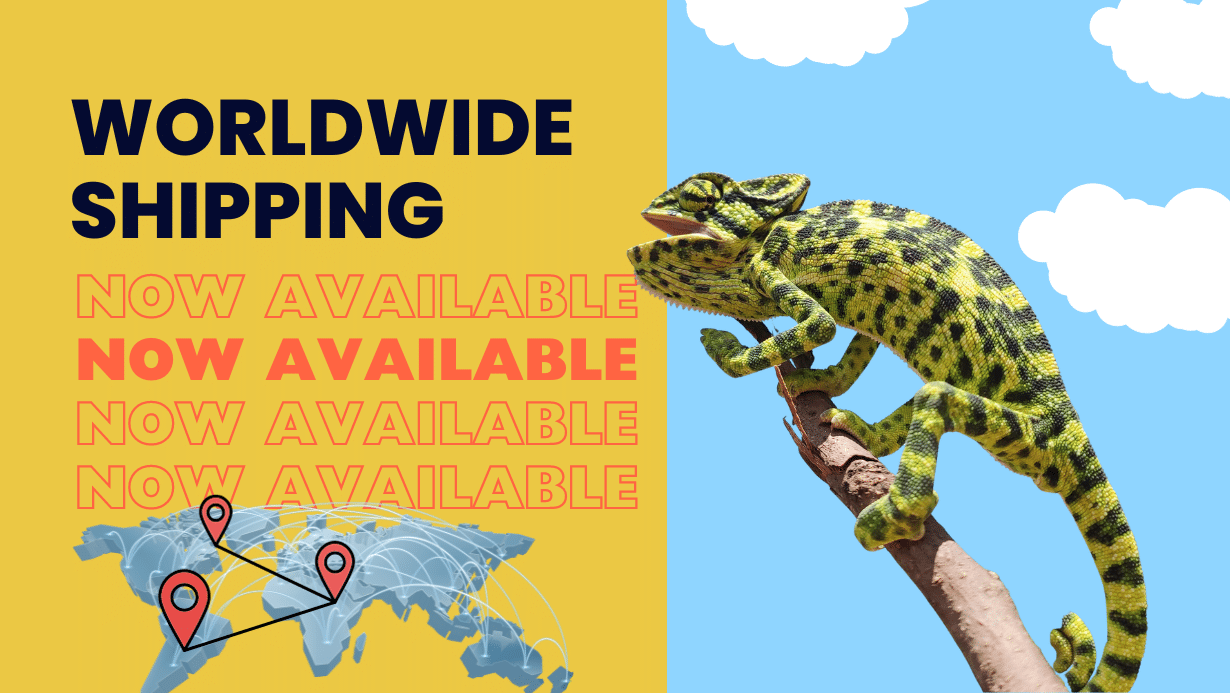 We are super excited to announce that we are now shipping our products globally again!
Please note, due to the nature of importing country regulations, we cannot guarantee the live arrival of insects as different countries will have regulations and timeframes for the clearance of live insects and we therefore unfortunately cannot guarantee the timeframe or condition of insects on arrival, we have however successfully shipped our products to many countries worldwide but cannot offer any money back guarantee on failed deliveries or dead insects on arrival. We are committed to complying with international shipping regulations to ensure a smooth and hassle-free delivery process for all our customers. Please proceed at your own risk.
Delivery takes on average 3-7 working days (generally most countries we are currently looking around 4 days arrival) and provide full tracking with all parcels. We are not responsible for parcels that fail to deliver if delivery is attempted but nobody is available to receive the goods.
Silkworm eggs, food and kits containing eggs have always arrived to our customers so we are confident that you will receive these items in good time.
Free shipping for orders over £59.99 is not available to worldwide shipping destinations, this is a UK offer only at this time.
We appreciate your continued support and understanding as we strive to provide the very best service to our valued customers, no matter the location. Please contact us if you have any specific requirements or questions at all!
Contact Form